Faith Builders International
Equipping, Encouraging & Empowering
Faith Builders International is a Word Faith Pentecostal church that believes in equipping, encouraging and empowering you to become what God has called you to be, a World Shaker and a History Maker through Jesus Christ! We believe in walking out the Word of God through Faith in the finished work of Christ. Health, wealth, and success is ours to share with this world as God brings people out of darkness into His glorious light.
Sundays @ 10:30am




FBIKP Sunday Impact service
Mon & fri @ 10am


Morning prayer with
Sister Rue Brenner
tUES & tHURs @ 10am




Faith 4 today podcast with pastor murray shawnoo
Wednesdays @ 10am


Fearless with
Sister Ang George
Coming soon!


"its Good News" with
pastor Tim shawnoo
& seth SHawnoo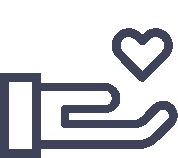 "Let them shout for joy, and be glad, that favour my righteous cause; yea, let them say continually, Let the Lord be magnified, which hath pleasure in the prosperithy of his servant."