Faith Builders International
Equipping, Encouraging & Empowering
Get ready for a time of Equipping, Encouraging and Empowering through the Word, and the building up of your most holy faith. This year we have dynamic preachers, teachers and worshipers who flow in the Holy Ghost, impacting and imparting the anointing by the Spirit of God. Join us August 2 - 7, for a time of empowerment, fellowship, food, Word giveaways and draws.
Conference, Outreach, Revival, all in one meeting!
See you here!
Faith Builders International is a Word Faith Pentecostal church that believes in equipping, encouraging and empowering you to become what God has called you to be, a World Shaker and a History Maker through Jesus Christ! We believe in walking out the Word of God through Faith in the finished work of Christ. Health, wealth, and success is ours to share with this world as God brings people out of darkness into His glorious light.
Sundays @ 10:30am




FBIKP Sunday Impact service
Mondays @ 11am


Morning prayer with
Sister Rue
tUESdays @ 11am




Faith 4 today podcast with pastor murray shawnoo
Wednesdays @ 11am




Fearless with Ang podcast
Wednesdays @ 6:30pm




Mid-Week bible study
tUESdays @ 11am




Church in the Wild podcast with pastor tim shawnoo
Get ready for more content from
Faith Builders TV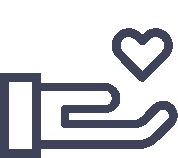 "Let them shout for joy, and be glad, that favour my righteous cause; yea, let them say continually, Let the Lord be magnified, which hath pleasure in the prosperithy of his servant."